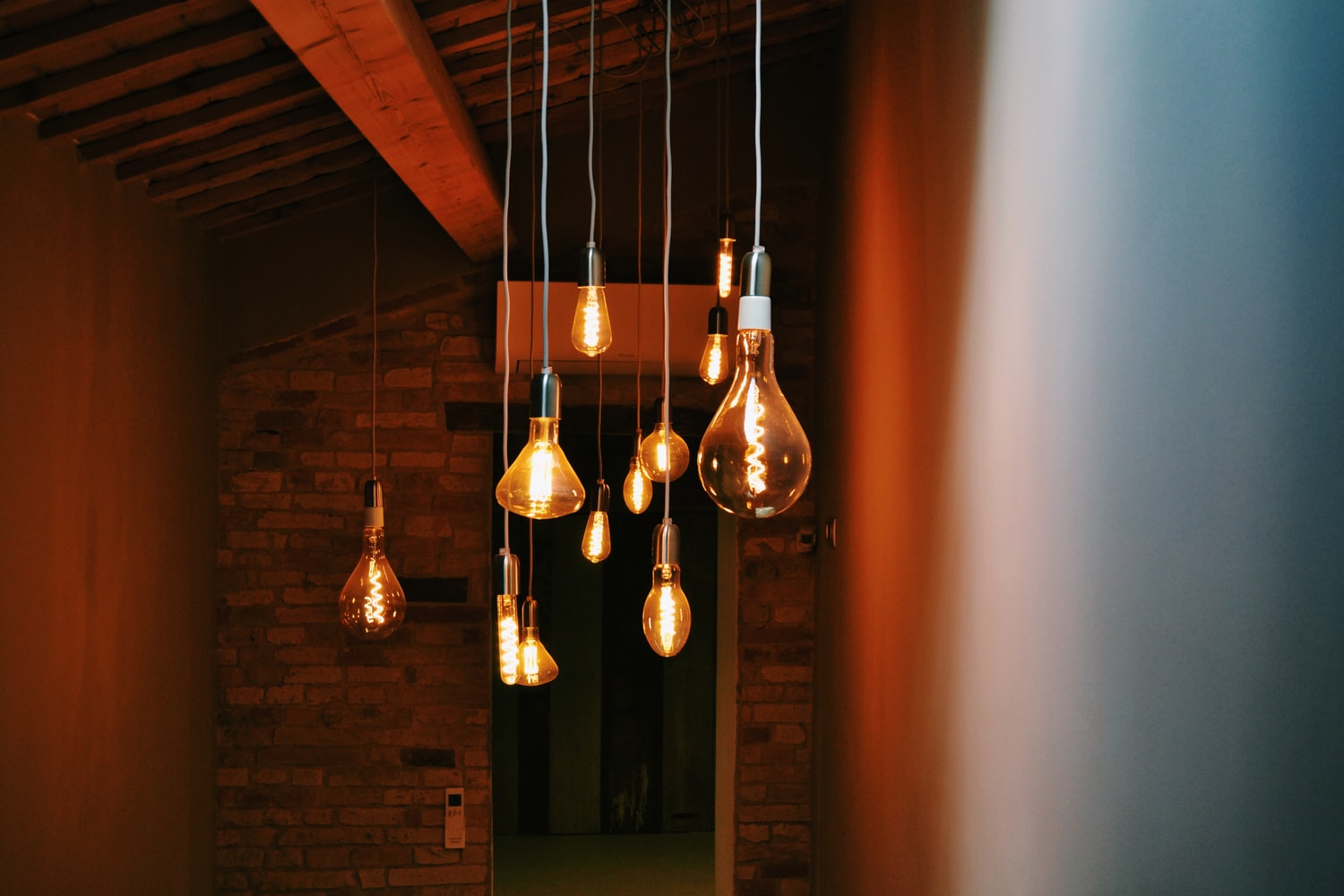 5 Creative Ways to Use Solar Lights
Solar lights are one of the creative ways to make your home seem cozier and inviting during the winter months while also saving you money on electric bills. Solar lights can be used indoors or outdoors, on a porch or around a garden, and can even be used as holiday decorations!
Solar lights come in all shapes and sizes, and there's no limit to where you can use them. They're perfect for decorating holiday wreaths with some solar-powered LED string lights (don't forget the batteries). You could also wrap some strands around your railing for an instant Christmas feel; put up a few outside your front door, or scatter some inside along bookshelves for an extra touch of light. No matter how creative you want.
Creative Ways to Use Solar Lights
Solar lights are a fantastic way to make winter seem a little less daunting and scary. There are creative ways that you can use solar lights to make your home more welcoming! Here are just a few creative ways to use solar lights:
Use them on the front porch, near the front door, or on your stairs to light up your home at night.
Attach them around your garden for a romantic or whimsical feel.
Decorate with them to show off during the holidays!
Attach them to your fence or deck for a more rustic feel.
Hang them from a tree in your yard or as extra lighting for parties.
Use them outside during the summer months, sticking them to planters, decks, and porches.
How to Install Solar Lights
Step 1: Purchase Solar Lights
To purchase solar lights, you can either order online or go to a store that sells lighting. If you plan on ordering online, make sure the lights and lumens lighting are right for your needs. The right size for indoor solar lights is typically six inches in diameter.

Step 2: Choose an appropriate placement spot
Be creative when choosing where to place your solar lights! For example, you could place them near a pathway, so they provide the only light in the area at night, or put them near outdoor furniture, so they illuminate guests as they sit out on your porch or patio. Make sure to keep in mind what time of day you choose where you want to install your solar lights. For example, if you're going to place your solar lights in the garden for nighttime use, you may have to choose a spot that will still be in sunlight as late as possible each day.
Step 3: Create an area with creative lighting effects and moods
You can create creative areas with solar lights all over your home or garden. For example, you can put them on a pathway, so they illuminate your way to the front door when you come home at night. Another creative idea is to use solar lights in place of candles or lanterns around the table for a dinner party! You could also alternate between colors of solar lights along with different areas of your garden or yard so that it creates a sort of rainbow effect.
Step 4: Use colored solar lights
Colored solar lights can add creative effects to your yard or home, especially during the holidays. For example, you could use white solar lights all over your garden and then hang colorful glass balls with red and green bulbs on them from branches surrounding the park, so it looks like the branches have colored lights on them. You could also use different colored solar lights in creative ways to match your holiday decorations. For example, if you are decorating for Christmas, you could place clear glass bulbs over red and green bulbs, so they create a candle-like effect when turned on at night.
Step 5: Use solar lights to create a wind chime
This can be a creative use of solar lights, whether you have children or not. For example, place the solar lights in front of a birdbath, hang them from trees, or place them on the ground around your garden. You could also choose smaller decorative planters, fill them with water and then put solar lights at the bottom of each planter.
Solar lights are a creative and environmentally friendly way to light up your home or garden during winter. Solar lights can be used indoors, on a porch, around parks, and even as holiday decorations! The benefits of using solar lights include saving money on electric bills while also making your home more inviting with creative lighting designs that will make you shine.