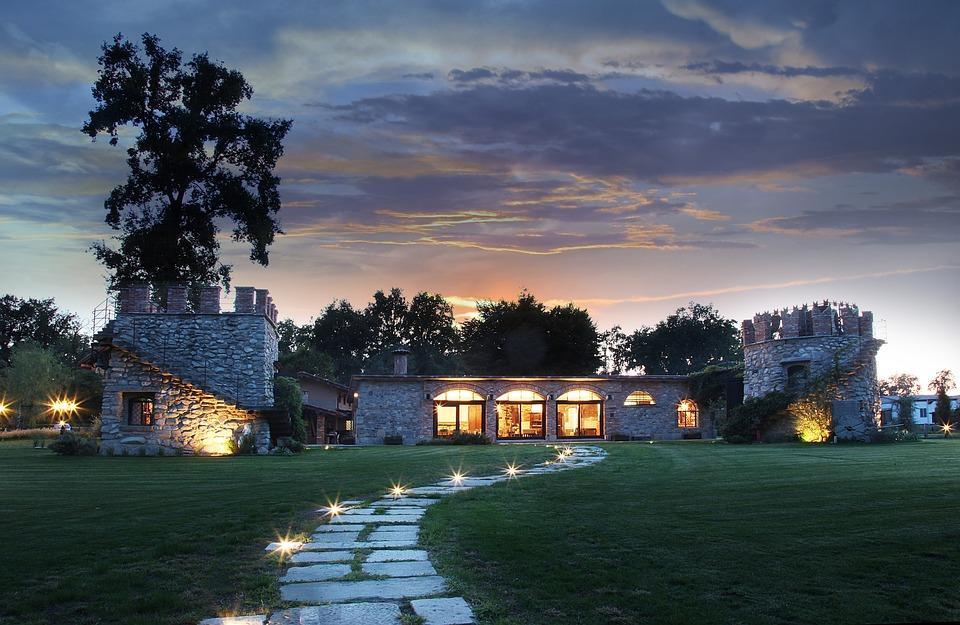 Outdoor Landscape Lighting: Improve Your Yard's Overall Appearance
Landscape lights or garden lights refer to the application of outdoor lighting on public and private landscapes, for decorative and safety purposes, night aesthetic, security, access, safety, recreation and outdoor activities, and event and social occasions.
Enhance Your Space's Overall Look
With the help of landscape lights, you can enhance the beauty and essence of your outdoor landscape in various ways. In addition, it helps you make the best use of your outdoor space and save on electrical energy bills.
With the advent of new technologies, there has been an increasing demand for these lights. In addition, the latest features and functionalities of these lights have made them highly popular among homeowners and property owners.
Considerations
You need to keep in mind the design of your yard or backyard. There are several things that you need to consider implementing outdoor landscape lighting into your yard effectively. The primary consideration is the layout and shape of your yard, which can significantly impact the lighting options you have at your disposal.
The best part about using this option is that you can illuminate your entire yard at once; aside from this, you can direct different styles of lights in other areas and focus on particular sections of your landscape.
Why Choose Landscape Lights For Your Lawn?
There are many reasons why choosing landscape lights for your lawn. Some of the reasons are listed below. Firstly, when you select any lighting system for your home, you must consider that not all of them will work for your purpose and requirements.
In addition, you must choose lights that will work well with the existing landscape. You cannot just install anything and everything you see on the television or find it costly. So, it is better to take some time out to figure out why you have decided to go in for landscape lights and how can you make the best choice possible.
Keep Your Home Safe With Outdoor Landscape Lights
Outdoor landscape lights can add beauty and security to your home and keep you out of the dark. Whether you are adding lighting to the exterior of your home or the interior, landscape lights offer an attractive and cost-effective way to light your home. Adding outdoor lighting to the surface of your home is an excellent way to light the way to your door and curb safety.
You may also choose to add landscape lights to the interior of your home for additional safety and security. When used correctly, landscape lights can add many years of beautiful lumens lighting to the exterior and landscaping of your home.
Landscape Lights Adds Aestheticism To Your Lawn
Outdoor landscape lighting adds aestheticism to your lawn and gives it a unique look. Most people do not realize how much beauty is in direct landscaping light add more to their lawns only after installing beautiful flower beds and trees, grass and bushes. However, landscape lights do not end here as there are numerous other benefits of enhancing the overall look of your outdoor space with landscape lighting that will increase its value and beauty.
Landscape Lights Provides Security to Your Home
If you're looking for ways to improve the appearance of your property without having to overhaul its landscaping completely, you can try installing landscape lights. These lights can provide security to your home while at the same time making it aesthetically pleasing to the eyes.
Before installing any landscape lights on your property, however, there are some things that you need to take into consideration. Here are the basic facts about landscape lights that you need to know before deciding whether they will fit into your landscape plans or not.
Landscape Lights are Functional
Landscape lights are handy when you're trying to brighten up a dark area and add some dimension to a yard or landscaping. But there are many choices out there, and not all of them are created equal. One key element to remember is that the types of lights you use in your landscape design will depend on how you intend to use them.
If you're planning on using landscape lights as a way to brighten up your yard, you'll need to do your research to make sure you choose the best landscape lights for your purposes.