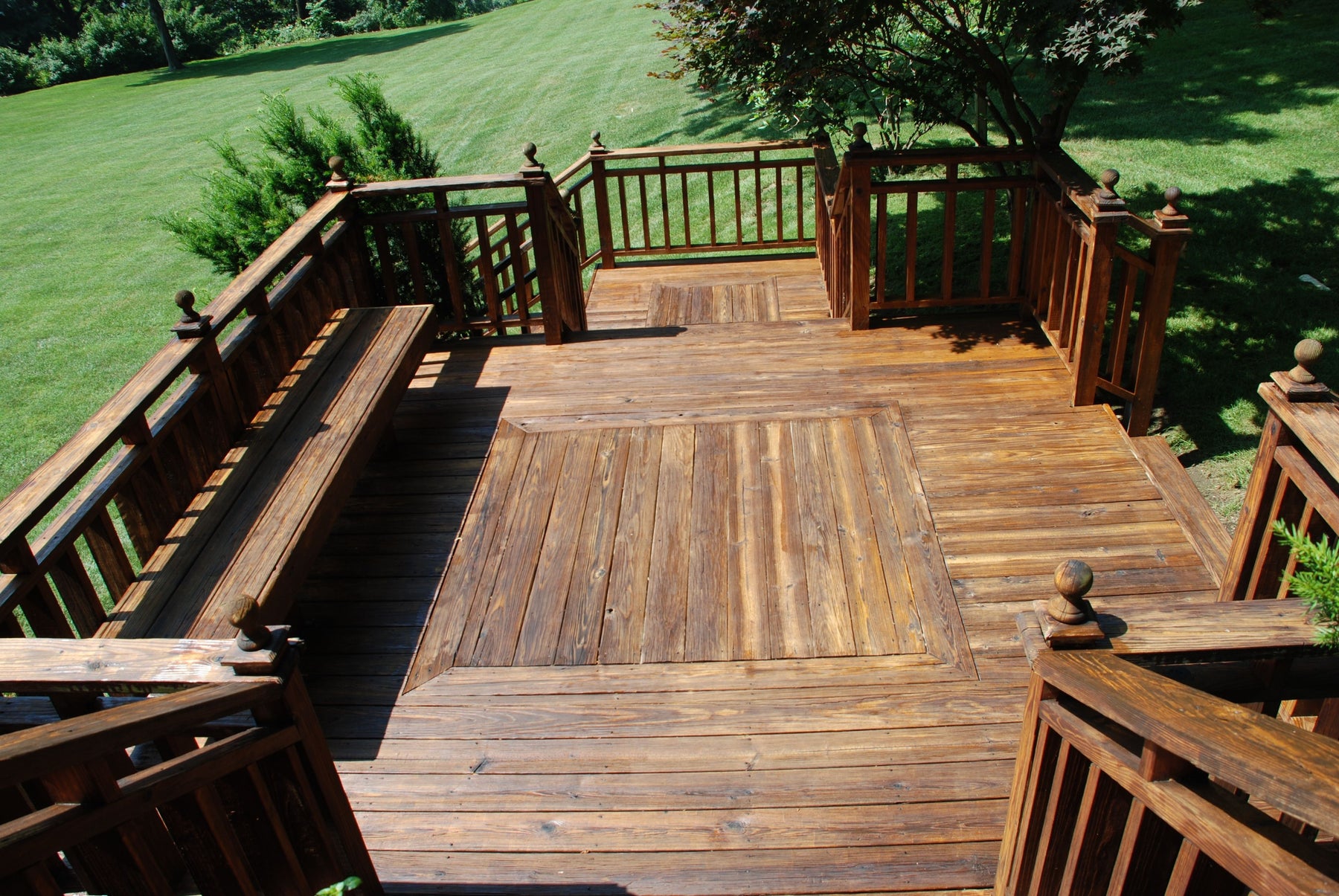 Different Ways to Decorate Your Deck
A deck is a great place to spend time with your family and friends. It's the perfect spot for barbecues, parties, or just lounging around on a summer day. But not all decks are created equal: some need more than others when decorating them up! If you want your patio to be festive and welcoming at night, there are plenty of ways you can do this while still having plenty of room for people and furniture.
Why Should You Decorate Your Deck?
There are lots of reasons why you might want to decorate your deck with lumens lighting. For example, if you're throwing a party or hosting guests, decorative string lighting around the edges of your deck will help set the mood while still letting people sit comfortably on their chairs and chat with one another.
On other occasions, it can be nice to relax on your deck on a peaceful summer evening. A few well-placed lights along the edges of your deck will help you to do this without needing to turn on overhead lights or risk tripping over chairs and tables in the dark.
It's A Must to Keep Your Deck Illuminated
Often, people make the mistake of not lighting their deck. No matter the size of your space or how much natural light you receive during the day, you should make it a priority to keep your deck well-lit at night. Not only does this make your home look more festive and inviting, but it's also safer than having dark corners where people could trip and hurt themselves.
To achieve the perfect amount of lighting for your deck, you can either string lights throughout the railing or plant small solar-powered fairy lights in the trees surrounding your space. If you want to use indoor lighting fixtures instead, make sure you choose ones decorated with tiny white light bulbs or twinkling LED lights.
So, What Types of Lights Should You Use?
If you want to decorate your deck with Christmas lights, there are a few different options available to you. If your deck is close enough to your house, consider tying strings of white fairy lights onto the branches of nearby trees so they'll be visible from the window inside. You can also wrap one or more posts with garlands or wreaths made of twinkling lights, which will glow beautifully in the evening. Or, if you're feeling ambitious, hang a wreath on your deck door, so it lights up when someone opens it! You may also try another kind of light like outdoor bright solar lights.
Where to Put the Lights?
There are several different places where you can put your string or other decorative lights around your deck:
Wrap posts and railings with twinkling garlands
Cover the surface of your deck with lights strung parallel to the boards
If sunlight is still hitting your deck in the evening and it's not practical to cover your whole deck with lights, put them on either side
What Else Can You Decorate Your Deck With?
If you don't want to decorate your deck with lights, either for practical or aesthetic reasons, there are still lots of other ways you can dress it up. For example, a string of white fairy lights is excellent if you want something subtle which you can tuck away when not in use. Or, hanging some streamers along the edge of your deck with fishing wire is an easy way to decorate for a festive occasion.
If you're throwing a party outdoors, consider placing bowls of candy or snacks on your deck along with plates and forks. If there are any outdoor games you can play on your deck, like horseshoes or badminton, set them.
Don't Forget The Furniture.
After you've decorated your deck with lights, the next step is to add some furniture and decor items. For example, if you have a table or two outside, consider adding a centerpiece such as an oversized flower pot filled with flowers or colorful candles. You may also want to scatter potted plants and flowerpots around to give your deck a more cozy, garden-like feel.
In addition to furniture and decor items, you should also invest in outdoor rugs. These are especially important if you plan to have anyone sit or lie down on the deck floor. They help insulate against chilly weather and protect your feet from cold stones or splinters.
Add Some "Wow" Factor With Shades of Color
When it comes to deck decorating, you have the freedom to experiment with different color schemes. So why not use this opportunity to add some extra "wow" factor to your space?
When choosing colors for your deck, try looking at paint chips or brochures from home improvement stores. You can also decorate with different LED lights or string together multi-colored fairy lights to add extra pizzazz to your deck.
Decorative Extras for Your Deck
Of course, people are going to want to visit your deck even when it's not covered with lights. With this in mind, think about decorating it with some extra touches which can be seen from afar. For example, you can add potted plants and flowerpots around the deck or line the edges of your walkway with candles and planters to guide people there in a welcoming way.
If you want to make your deck seem even more inviting, try spreading blankets over parts of it at night so that anyone who arrives has somewhere comfortable to sit or lie down. If you have a hammock, this is another excellent spot to encourage people to come and relax on your deck.