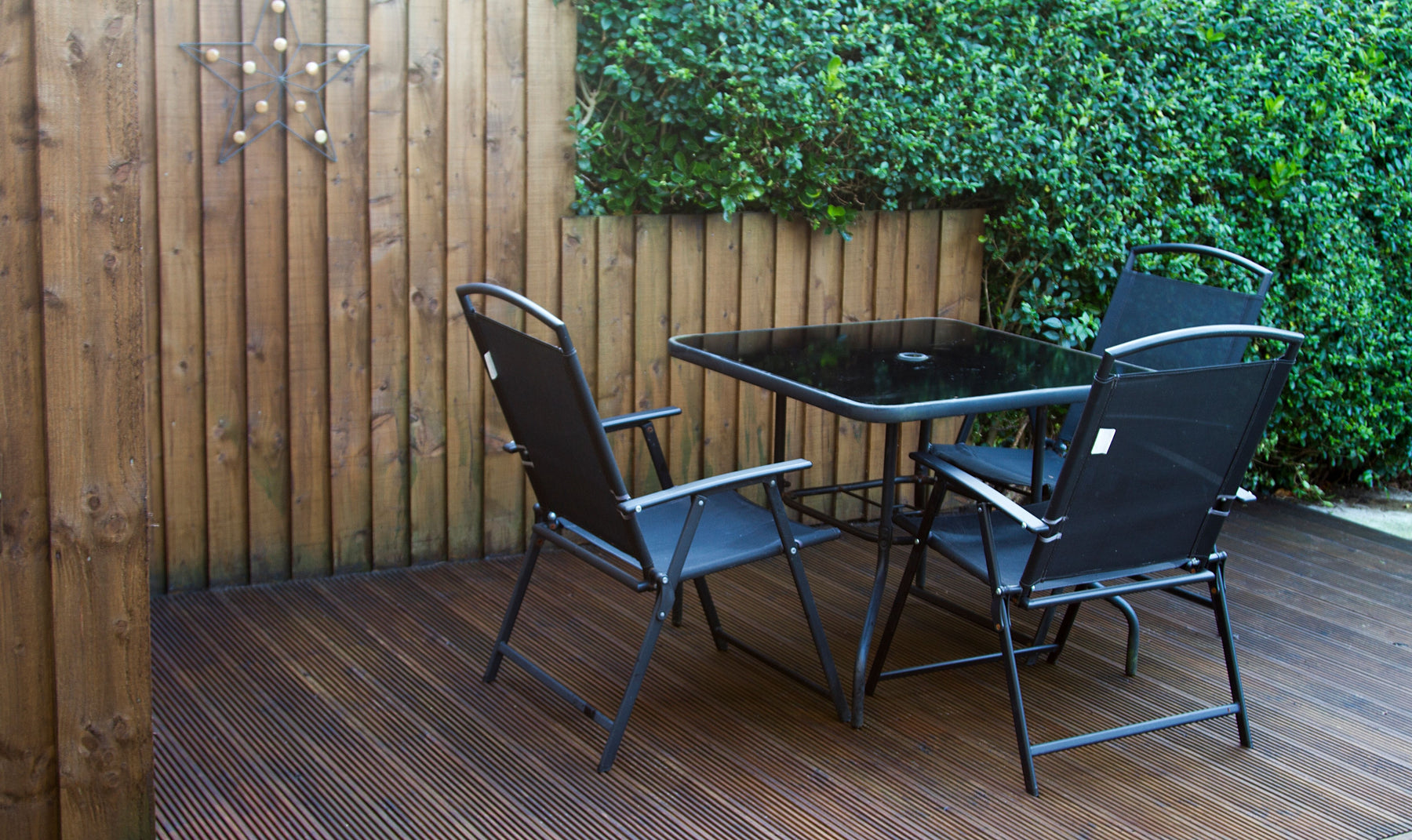 Light Inspiration for Your Deck
Every day, people are looking for new ways to make their homes more comfortable and inviting. One way to do this is by adding a deck to the back of your home. Decks can be used for entertaining guests or just relaxing with family on a warm summer evening. A deck can also help you live in an older home that might not have many updates otherwise.
The only problem is that most people don't know where to start when building their perfect deck. This is because there are so many different options out there!  That's why I created this article about finding your light inspiration for creating your perfect deck with the help of different design styles from rustic, industrial, natural, etc.
Industrial Style
An industrial-style deck can be a great addition to your home. These decks tend to have an urban feel, working best in more densely populated areas. The design of these decks usually consists of simple shapes and finishes. They are also generally very sleek and modern, with lots of metal railings, posts, and support members.
Rustic Style
These decks are simple, with straight lines typically being the focus of the design. If you are looking to have a very natural deck in feel, this might be the style for you. Most plans are usually made from raw materials that give them an earthy look.
Natural Style
If you are looking for the most natural feeling of them all, then a natural-style deck might be what you're after. These decks tend to be very simple in design with lots of wood and organic materials.
Adding Lights to Your Deck
No deck is complete without lights! Deck lights can be used to highlight features of your patio or help set the mood for relaxing outside. There are so many different kinds of lighting fixtures you can use, ranging from candles to lanterns to solar stake lights.
There are also many that you can add to your deck railings for a more significant effect. Adding outdoor string lights can make your deck look festive and inviting. If you like to make your deck look simpler and natural, you can add outdoor bright solar lights.
Perfect Lighting Ideas for Your Deck
If you are looking for a more natural look, then adding lumens lighting to your deck is a great way to go about it. They come as either solar stake lights or outdoor string lights. These types of lighting fixtures give the feel of being tucked away from everything else.
Solar Lights
If you live in a more urban area, solar lights might not be the best option. However, solar lanterns and patio lights are a great option if your deck is located on a highly trafficked street. These types of lighting fixtures can help make it appear as though your deck is apart from the rest of the city.
Lanterns
Lantern lights can be used to accentuate walkways. They also make your deck feel like a haven from all the madness surrounding you. These fixtures are great for drawing attention to features of your deck, such as stairs, railings, and posts.
Patio Lights
These types of lighting fixtures look great when hung over a table or hanging from a bar. They can also be placed at different intervals along your deck railing for a fun effect.
Candles
If you are looking to make your deck feel rustic, then adding candles is the best thing you can do. You can place them in lanterns or simply on their own without a lantern. This style of lighting is perfect for creating a festive and inviting atmosphere.
Natural Style Lighting
If you are looking for a more natural lighting style, then a glass solar stake light is a good option. These types of fixtures can be placed in the ground and have a slight glow that helps accentuate your deck's design.
Solar Stake Lights
If there is no electricity nearby, then solar cards will be the perfect option for you. You can place them anywhere on your deck and won't need an electrical outlet to use them. In addition, they help accentuate features of your deck, such as posts and stairs.
The Endless Ways to Keep Your Deck Astonishing
There are many different styles of decks to choose from, but if you want a unique look, then adding lights to your deck is the best thing you can do. You don't even need to rely on electricity; there are other options such as candles and solar lights that will make your deck stand out from the rest.