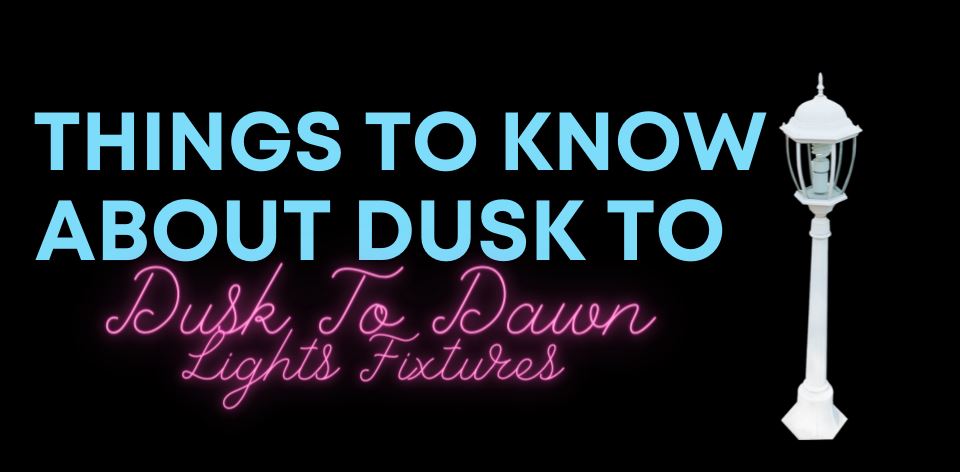 Things To Know About Dusk to Dawn Outdoor Light Fixtures
If you're an avid outdoors person who spends a lot of time staying up past the sunset, outdoor bright solar lights might be for you. These types of lights are perfect because they allow you to enjoy your favorite activities and hobbies even after dark while still providing safety nearby. Best of all, these lights are energy-efficient and easy to set up!
Dusk to Dawn Lights Provide Safety
Most of the time, when someone thinks about outdoor lighting, they envision using lights during the day to brighten up a space. While this is still an option with dusk-to-dawn outdoor light fixtures, their primary purpose is night use. This lighting fixture offers safety to people who enjoy being outside at night because it illuminates a large area brightly. In addition, if someone approaches your yard or house at night, this type of lumens lighting will help you see them well before they could pose a threat. It also makes it easier to see any wildlife that might enter your property to avoid hazardous encounters.
Dusk-to-dawn outdoor light fixtures come with motion sensors, which turn the lights on when someone is in range. This helps you save energy because the light won't stay on if no one is around. The light will turn off after a while, while still providing safety for a bit longer while you're outside.
While some people think these lights are only suitable for their backyard, they can provide you with safety and light on a patio, porch, pool area, and even in your driveway.
They're
Energy

Efficient

Another great perk with dusk-to-dawn outdoor lights is that they're energy-efficient. These lights use LEDs instead of traditional bulbs to power the lighting system. LED lighting is more energy-efficient because it uses less wattage to power the morning than other outdoor lighting types. Not only does this help keep your electricity bill low, but it also means you won't have to replace your lights as often or change out any bulbs. They are built to last for years but still provide bright, reliable light when needed.

Besides powering the light, LED lighting also powers the motion sensors in these fixtures when they turn on. This means that when you set up your lights, you won't have to worry about spending more money than necessary to maintain and fix them over time.
They're Easy to Set Up
Another great perk with dusk-to-dawn outdoor lights is that they're straightforward to set up even if you aren't an expert at electrical work. In addition, you don't need any special tools or skills to install them because all of the wiring and fixtures are included in the box, ready for you to use.
All you have to do is choose the location where you want to install your light and place it there. Once you're ready, plug in the lighting system, and it will automatically power on after a few minutes of being plugged in. Then, please turn on the sensor so that when people or animals move near your property, it will illuminate them with bright LED lighting.
These lights are perfect for anyone who likes to stay up past sunset but still wants to have safety near their home or area of activity. They're energy-efficient and easy to set up while still providing the protection you need when enjoying your favorite activities after dark.